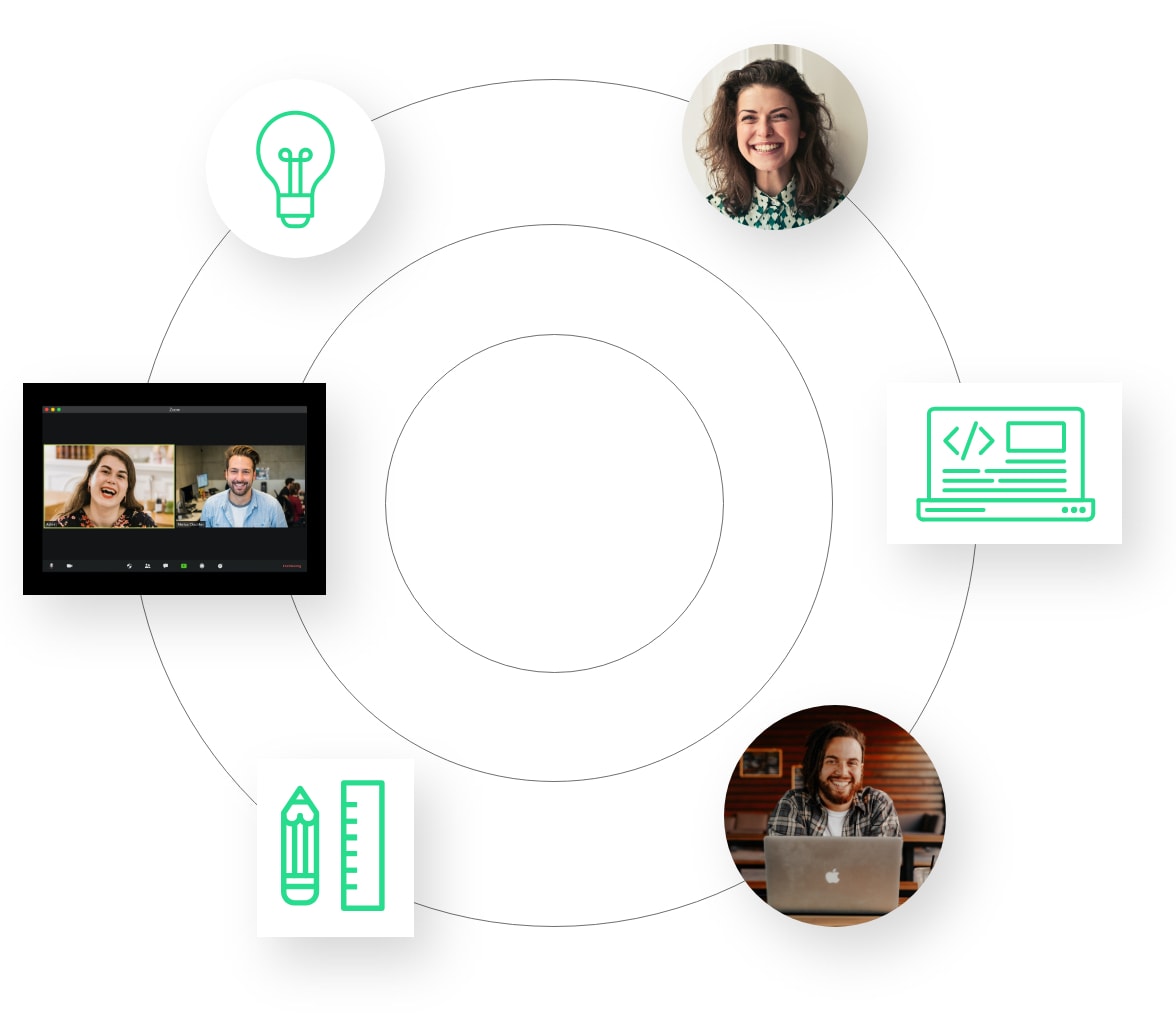 Consultation and conception
Our team has been advising companies on the integration of digital solutions and content marketing strategies for over ten years. That's why we know: without a concept, software solutions in the B2B sector usually don't make any sense. Together with you, we plan a reasonable usage of our solutions - tailored to your specific business situation.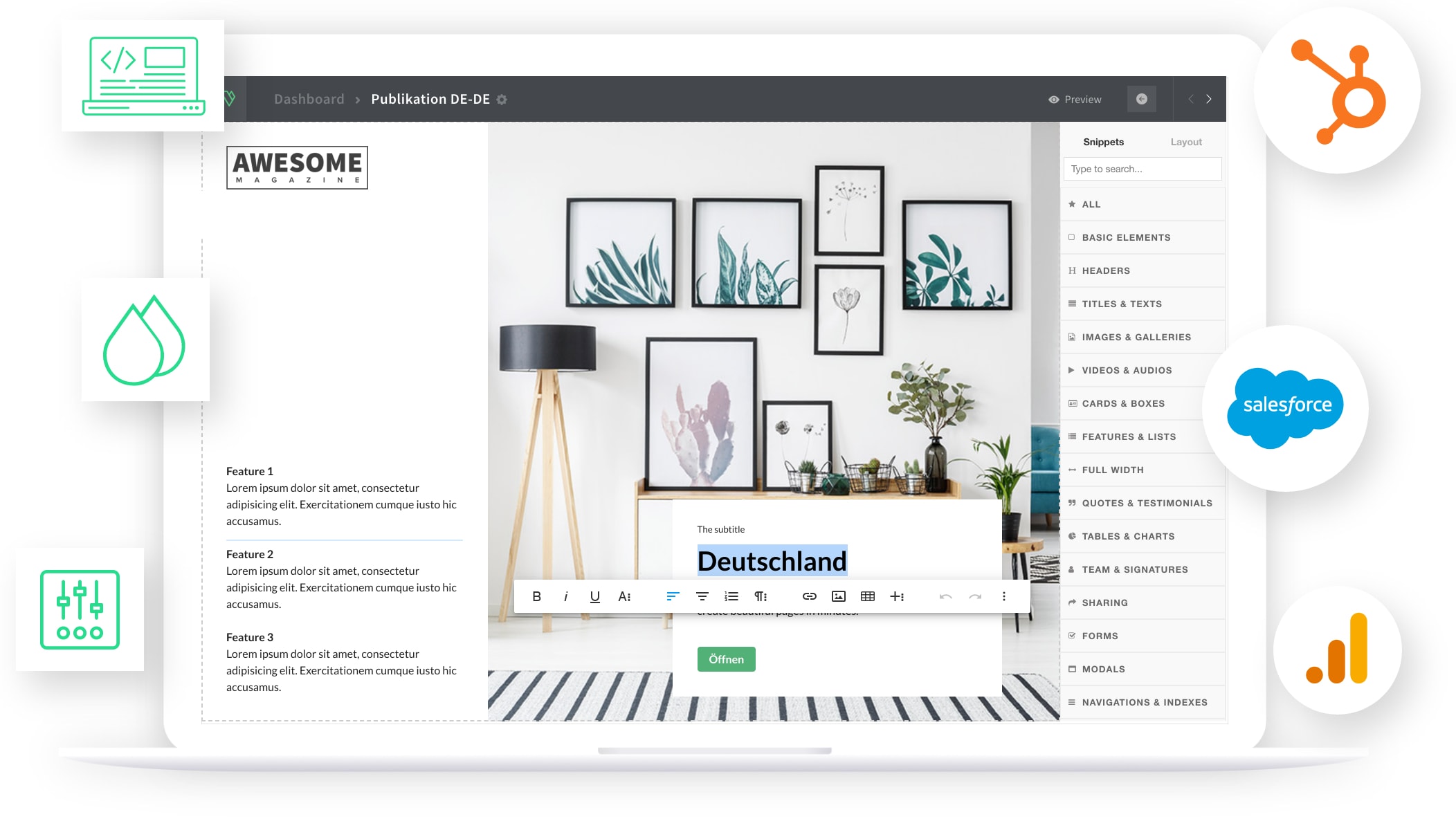 Customizing and individualisation
In order to integrate sales and marketing materials precisely into your corporate communication, we adapt everything as desired: your corporate design or the integration of the tools & services you use, e.g. analytics or CRM systems - not an issue at all. And what's best: once set up, all individualised elements can be used permanently.
We use Hubspot software for our sales. Via an interface, the Webmag team enabled us to integrate our own Hubspot forms into the digital whitepapers - created with Webmag with minimal effort.
Jörg Schäfer
Teamlead Mediendesign & Brand Management
EASY SOFTWARE AG
Full-service creation at all levels
The Webmag platform is very easy to work with: you can create digital media in no time by dragging and dropping. You don't have any free capacity or would like to outsource the production? No problem: We take over the partial or entire creation up to the final product - no matter if it is for yourself or for your partners.
Training & support
We offer matching training packages for every step in the process - from the basic operation of the editor to the control and management of partner networks. Webmag support is always directly available for all users and helps with all questions and problems. So you will never be on your own, even though it's all do-it-yourself.
Account management & customer support
A personal account manager is available to assist you with the implementation of your projects. A comprehensive customer service is also essential for the integration and support of your partners.