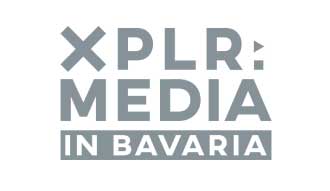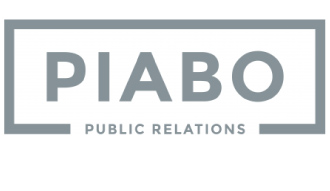 Who enjoys downloading PDFs?
PDFs are almost always used for lead generation with white papers: enter data, download the PDF - and then the potential customer is contacted by the sales department. Before that, however, the majority of prospects drop out because, for one thing, no one likes to read content in PDFs, especially not in the mobile age. In addition, many potential customers hesitate because they don't know whether they are really interested in the content. The only certainty is that the sales call will follow.
Making things even more difficult: PDFs are always a black box for the sender. Whether the content is read, where the reader exits or whether they search for more detailed information on other websites cannot be tracked.
Go digital!
No PDF
Responsive web publications instead of PDFs that no one reads
Digital sales
Better sales thanks to call-to-action buttons and forms
Better leads
Higher quality leads thanks to content optimisation
CRM integration
Interface to all common CRM systems possible
Do It Yourself
Easy creation process, suitable for any level of expertise
Analytics
Detailed evaluation of reading behaviour thanks to Analytics
Improved leads using web-based whitepapers
Things are much easier and better with digital whitepapers. As browser-based web magazines, there is no need to download them, they can be viewed online. The address data can still be requested in advance via an online form - just as you know it from PDFs. However, it makes much more sense to make the whitepaper at least partial accessible to the public in order to draw readers into the content of the first pages. The barrier to submitting one's data in order to be able to continue reading exciting content is much lower than if one does not know what to expect at all.
Many go even further and open their white papers entirely. Data is requested via forms directly within the white paper. The leads that are generated here are more than warm. Because readers who take the next step after reading the white paper and leave their data for contacting have particularly high potential, obviously. This directly takes the pressure off the sales department, which can now take care of the really good leads instead of phoning all the curious ones.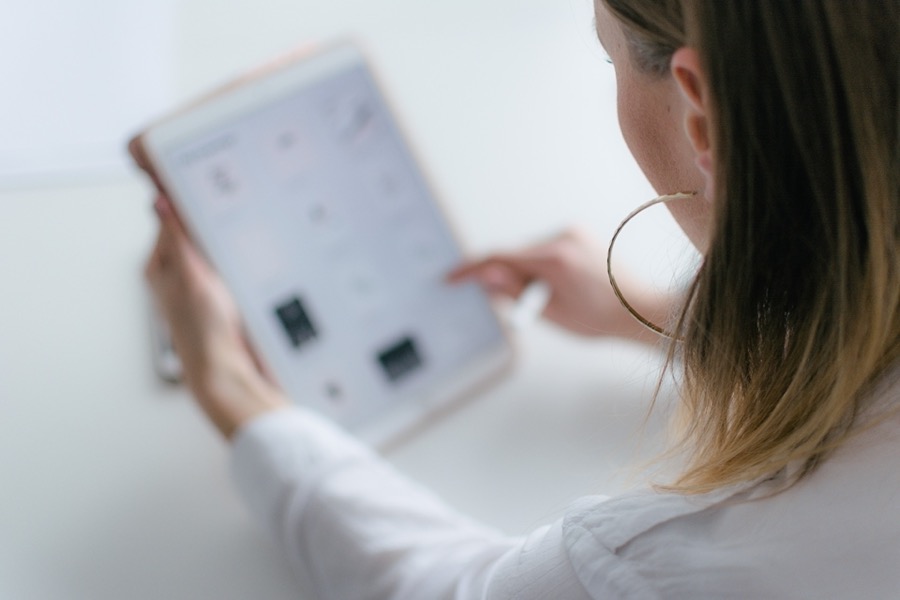 Further information
Everything you might need to know about this topic can be found in the article "Better leads with digital white papers instead of PDFs".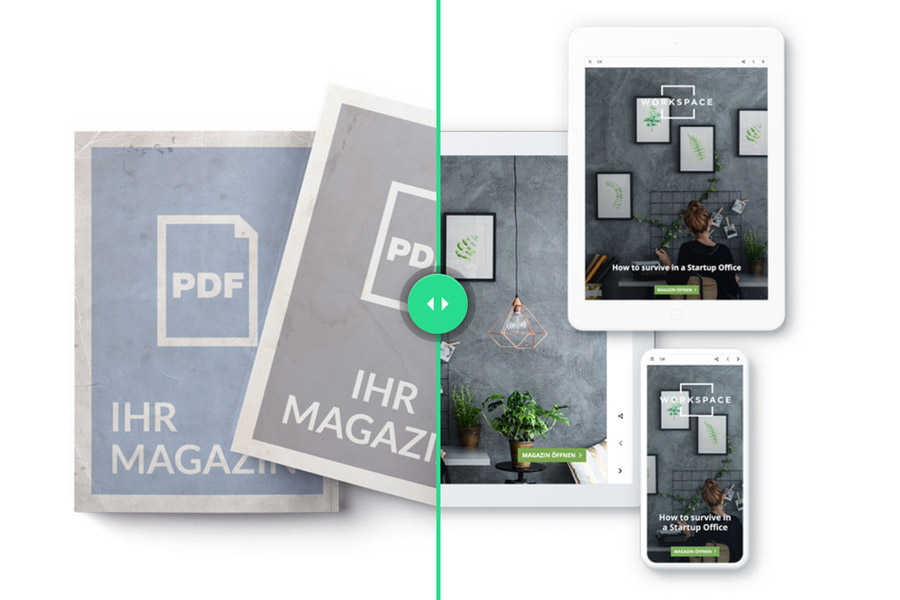 Webmag for free
You already have a PDF whitepaper that you would like to digitise? Send us your content and we'll create a digital test view for you. Free of charge.
Create your own whitepaper, flexibly adapt it, evaluate it
Thanks to the modular editor, teams can easily design, publish, change or evaluate their white papers by themselves. The easiest way is to create a master template which is duplicated and adapted for different white papers. Changes can be implemented and published at any time during the process, so that no outdated versions remain in circulation.
Thanks to analytics, it is possible to track exactly what users have read, in which article they have spent how much time, where they jump off and where they might click a link. The insights can be used for further optimisation of the content of whitepapers - and not only to increase the number of leads, but also to improve their quality.
Examples
Whitepaper by EASY Software AG

Whitepaper by Haufe Akademie
Whitepaper by eToro