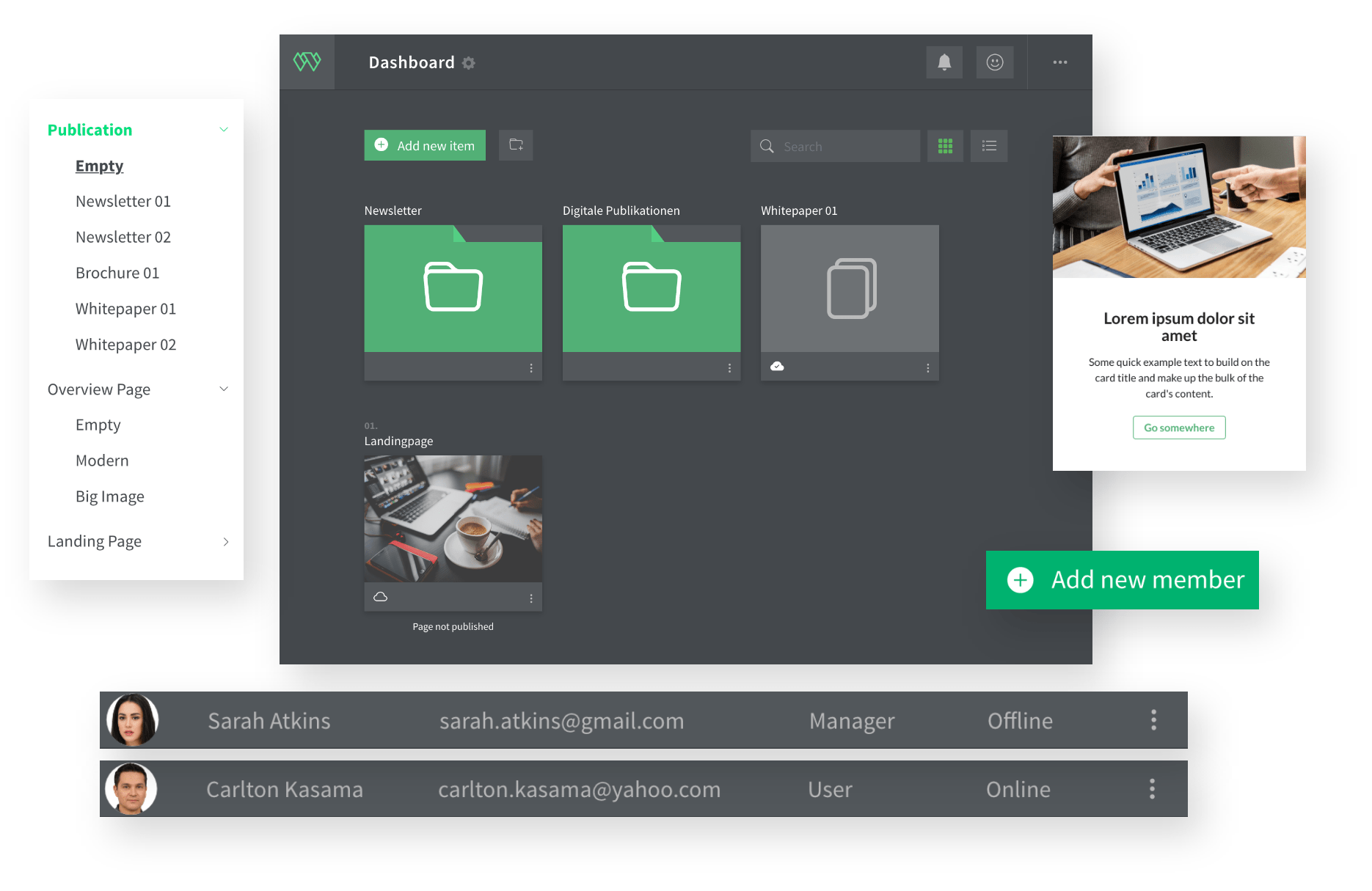 Central control:
The publication hub
Thanks to the Webmag platform, all online media for internal and external corporate communication can be represented and centrally controlled. From the creation of digital publications and the design of landing pages to the management of users, roles and accounts - all in one place.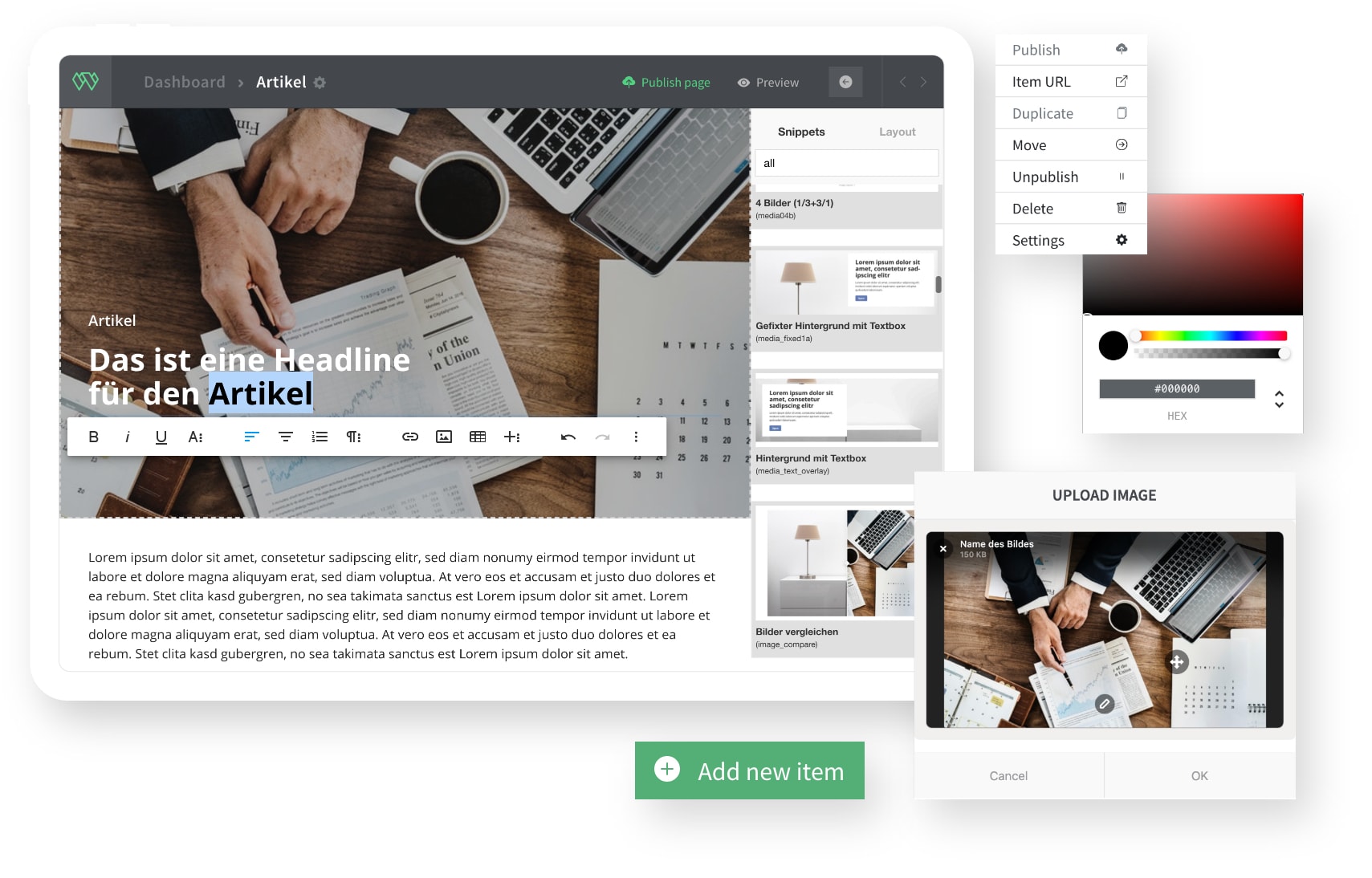 Click, drag & drop: the Webmag editor
With the cloud-based Webmag editor, digital customer magazines, product brochures, catalogues, white papers, landing pages, blogs and other media can be created in no time at all - without IT specialists, designers or special agencies.
With Webmag, we control the creation and evaluation of all digital customer magazines in the group - across three different brands, 15 markets and dozens of specialist retailers.
Marcin Dobrzyński
AG AMS Communication EUROPE
CNH Industrial
Digitisation of partner networks
Webmag allows you to make your digital communication scalable: market partners or traders simply log in and adapt publication templates to their own specific needs. In this way, you ensure that your digitalisation strategy does not end in in-house and at the same time control your partners brand presentation.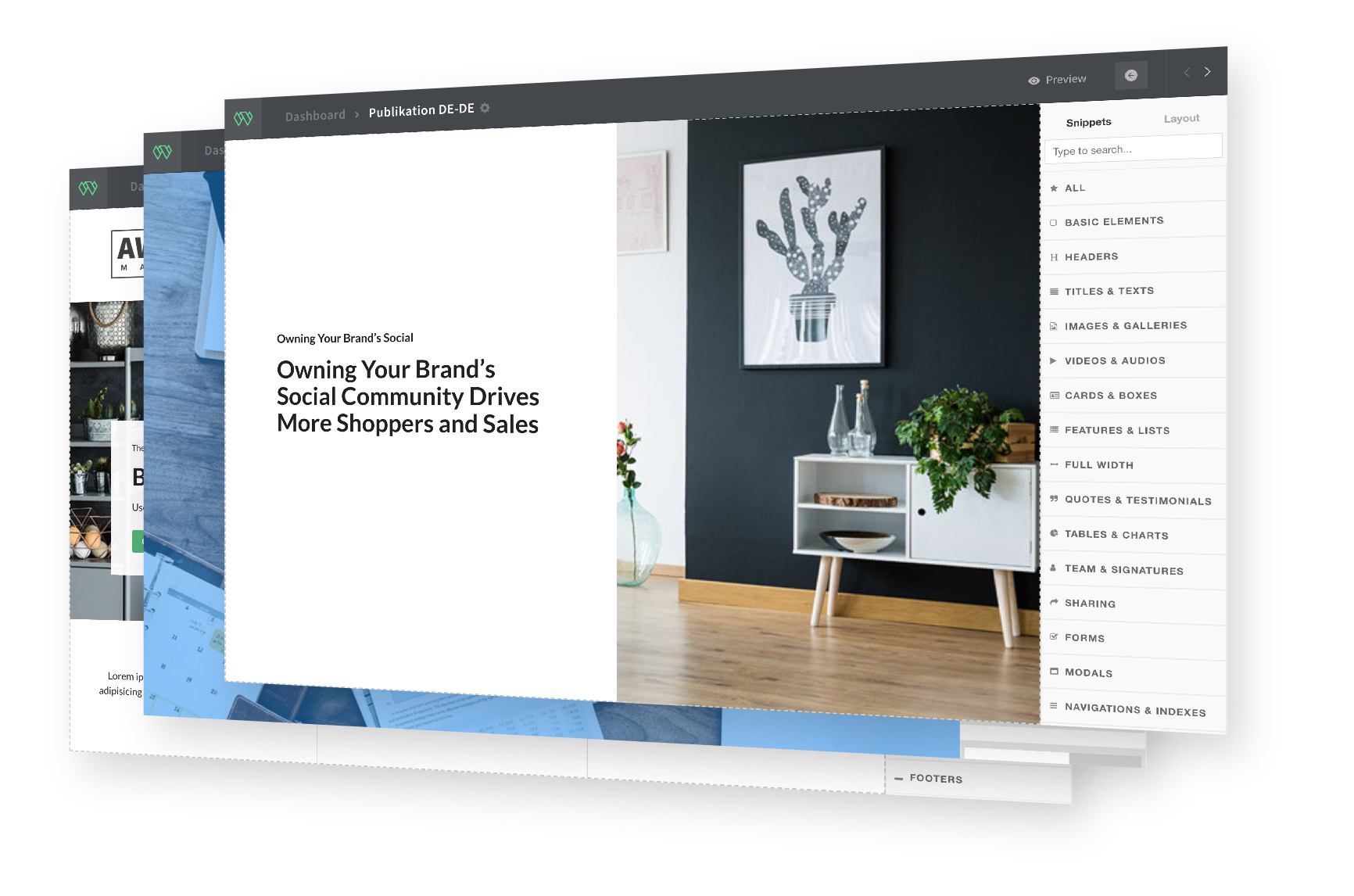 Whitelabel solutions for suppliers
As easy as it is for businesses to use Webmag, it is just as easy for them to become providers of digital solutions themselves. With Webmag as a white-label solution, companies enable their customers to create digital sales and marketing materials themselves without major effort.