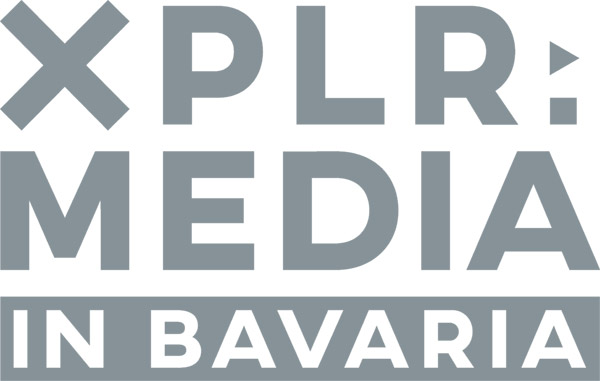 Print sustainability reports and send them out by postal mail?
Many instruments of the traditional offline marketing are playing a minor role in the increasingly digitalised world. Yet formats such as brochures, reports and catalogues have an important function in communicating with target groups. Due to the rising importance of content marketing, they are getting more attention again. This is because these formats inform and give context to content - which, among other things, promotes buying decisions. With Webmag you can exploit these benefits online.
At the same time, businesses are keen to save paper and improve their carbon footprint - this is particularly noticeable in the increasing number of sustainability reports. But since printing and mailing do not fit into the concept, digital options are more and more in demand. This is also appreciated by the recipients, who are reading more and more on their smartphones anyway.
Go digital!
No PDF
Responsive web publications instead of PDFs that no one reads
Multiple formats
From brochures to studies and reports to catalogues and much more.
Responsive
Perfect display on smartphone, tablet and desktop computer
Digital sales
Better sales thanks to call-to-action buttons and forms
Do It Yourself
Easy creation process, suitable for any level of expertise
Analytics
Integrated Analytics or Google Analytics for detailed evaluation
Better sales using digital sales materials
Since digital publications are web-based, all the functions you know from the online sector like call-to-action buttons or forms can be integrated. So you can lead readers from the product brochure directly to your online shop. Also it's an option to integrate a form in the sustainability report that draws users to your CRM. Because you always know where your readers come from and where they click thanks to analytics, digital sales and marketing materials fit perfectly into your trackable customer journey.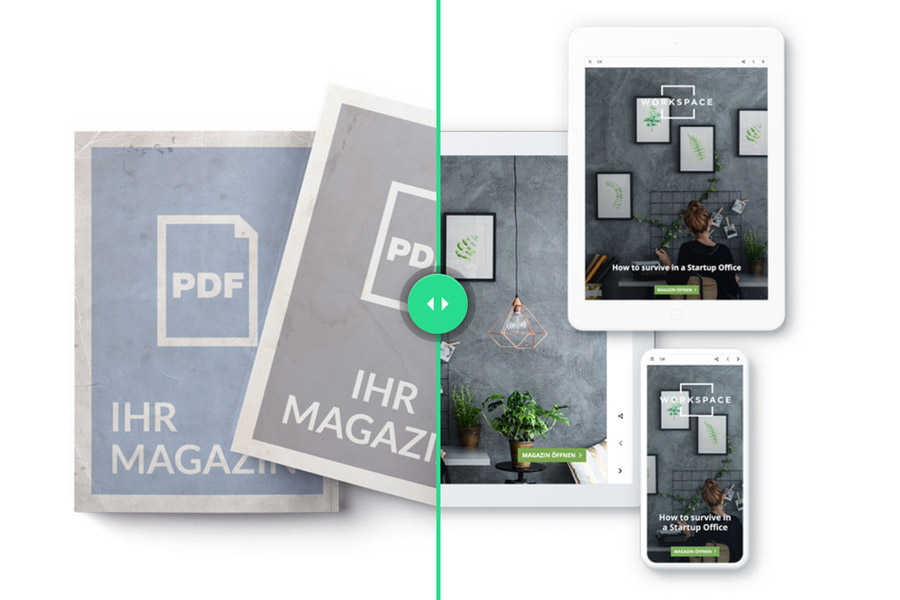 Free Webmag
You already have a publication that you can imagine as a web magazine? Simply send us the PDF or the contents and we'll create a digital test view for you. Free of charge.
Agile marketing thanks to decentralised content management
In marketing and sales - especially online - speed is essential. Using Webmag, you put full control of brochures, flyers, reports and catalogues in the hands of those who work with them. This allows dealers or sales staff to create copies of the digital product brochure that central marketing provides. The dealer can add his own contact details and use them to address potential customers. Or they can add regional offers, provide the brochure with additional information or place links.
Changes can easily be done by oneself and the control of the content can be managed decentrally (but administered and evaluated centrally). This makes content marketing in sales and marketing particularly agile.
Examples
Have a look at digital magazines created with Webmag

Social and climate report by meistro Energie

Haufe Academy online catalogue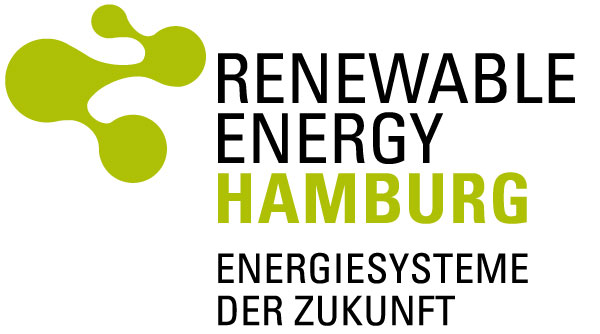 Annual Report of the Cluster Renewable Energies Hamburg
Discover the different formats companies are creating with Webmag.
Make appointment