Agile and flexible in marketing and sales
In marketing and sales, landing pages are essential. You need landing pages for every offer and every advertising and information campaign with which you want to address potential customers, partners or stakeholders.
The problem: teams in companies have to take long detours to post their content on the company website. Either they have to ask IT internally or their agency to create their own landing page. The draft must then be coordinated and changes communicated one by one. The path to the finished landing page is so tedious that one usually thinks twice whether it is really needed.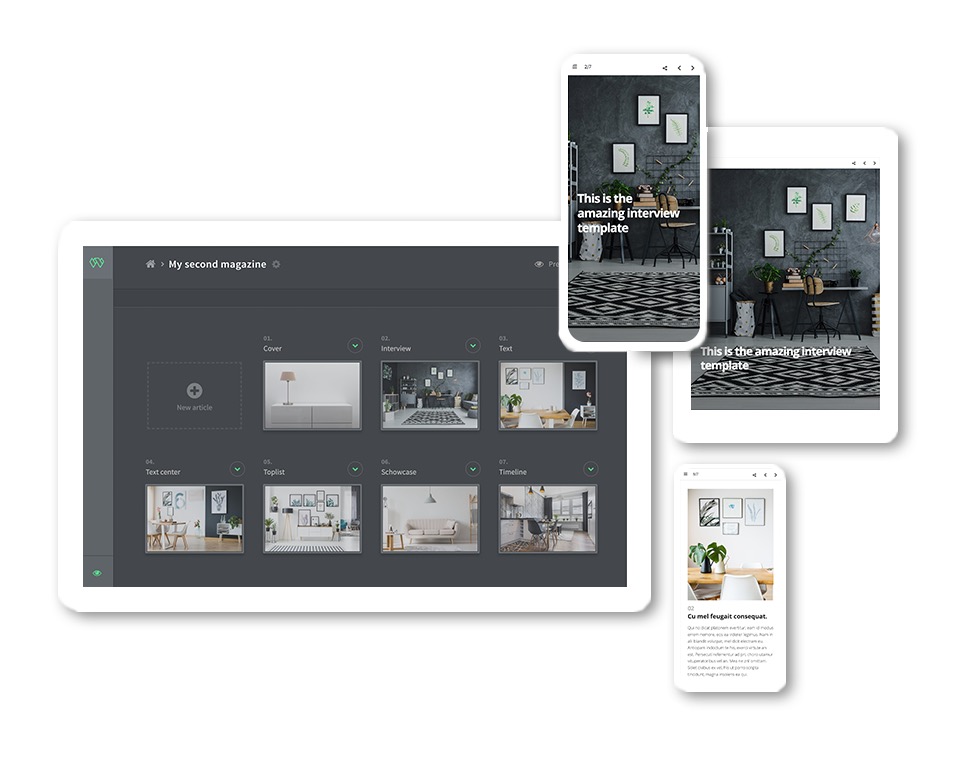 Test Webmag
Just give it a try. Free of charge.
You can do better: with Webmag you can easily create landing pages yourself - quickly, simply and securely. Plus: create them when you need them and not only "when it's really worth it". Landing pages that don't perform well or that you only need for a very short time can simply be withdrawn. Test different options, optimise and communicate online faster than ever before - digitally, flexibly and agilely.
Go digital!
B2B only
Responsive, interactive landing pages tailored for businesses
Digital sales
Better sales thanks to call-to-action buttons and forms
Subdomain
Publish landing pages on your own subdomain
CRM integration
Interface to all common CRM systems possible
Do It Yourself
Easy creation process, suitable for any level of expertise
Analytics
Integrated Analytics or Google Analytics for detailed evaluation