Digital First!
Don't hide your content in PDFs that won't be read. Create digital web magazines yourself with drag & drop - and exploit the full digital potential!
Responsiv
Magazines are always perfectly displayed on every device
SEO
Content can be found by search engines
Analytics
Evaluation and analysis of user data
Social Media
Digital formats are easily shared and distributed via social media
Digital Sales
Lead generation via call-to-action buttons and forms
Interactivity
Integrate interactive graphics, galleries and videos
Let us show you how it works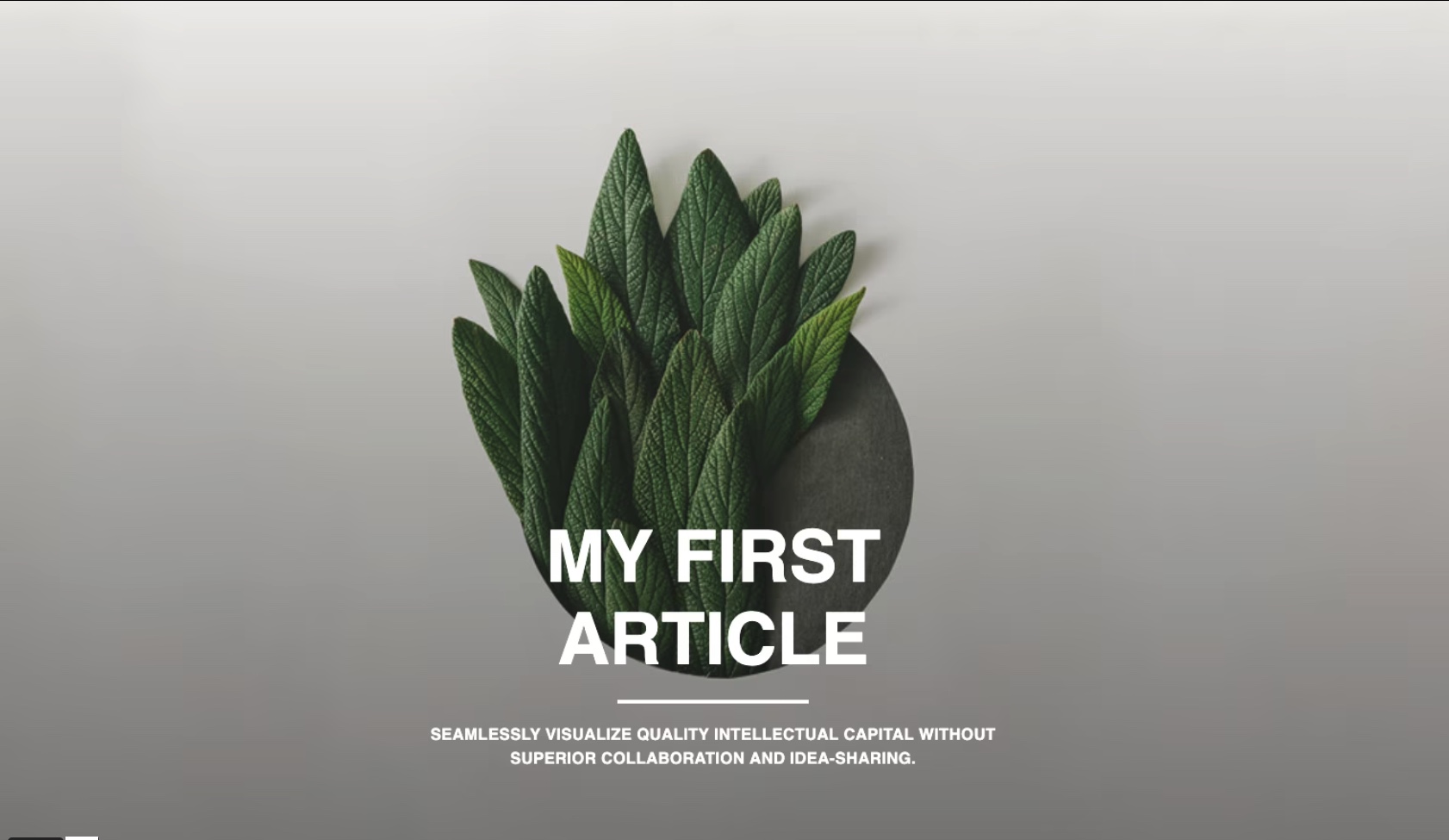 We will show you in 15 minutes what the Webmag platform is all about. Either in person or in a video webinar.
Book appointment
oder
Registration
Use Webmag for all digital media and formats
Web Magazines
Brochures
Whitepaper
Catalogues
Customer magazines
Reportings
Presentations
Microsites
Annual reports
Event magazines
Lookbooks
Blogs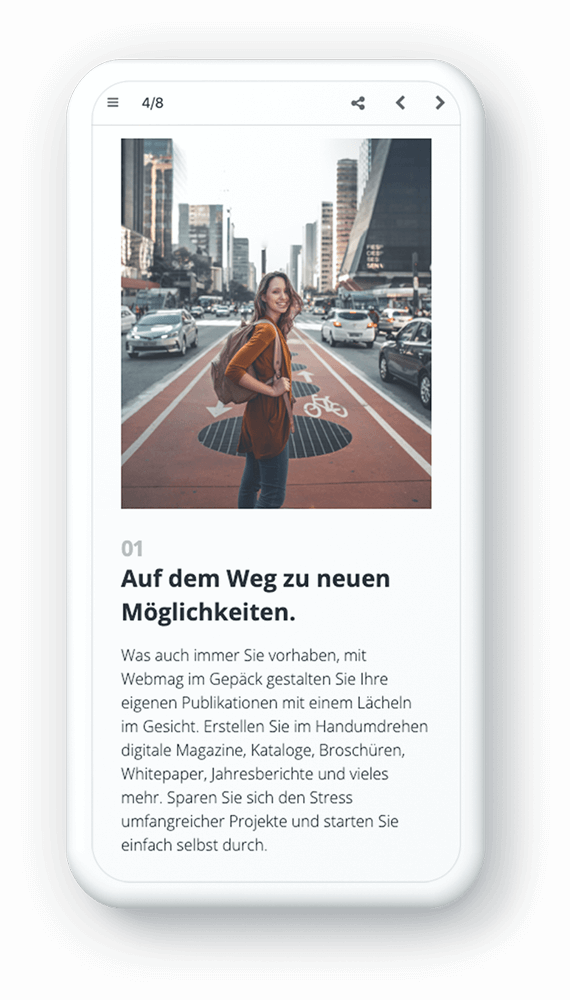 Simple creation, countless possibilities
Design your pages easily by choosing snippets - the building blocks in Webmag - arrange them on a page via drag & drop and change the layout with just a single click. Insert content and publish - your first digital page is ready..
The range of snippets, features and plug-ins in Webmag is huge - as are your design and functional options. Are you missing a very specific module, a layout variant or a feature you need? Then we will produce it specially according to your desires.
Text elements and formats
Videos (Youtube, Vimeo or MP4)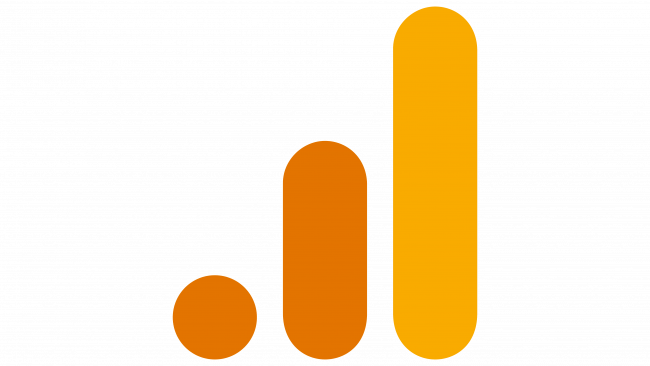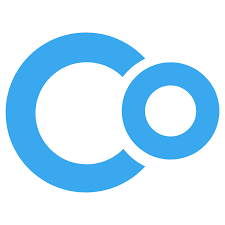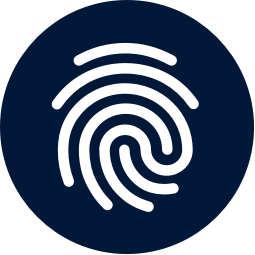 Combine Webmag implementation with the solutions you already use
Analytics
Analytics
Webmag Analytics
Google Analytics
Matomo Analytics
Facebook Pixel
LinkedIn Pixel
Your services are not listed above? No problem! Usually we can easily integrate providers who provide an interface. Please feel free to contact us.
Request service
Examples
Have a look at beautiful digital magazines created with Webmag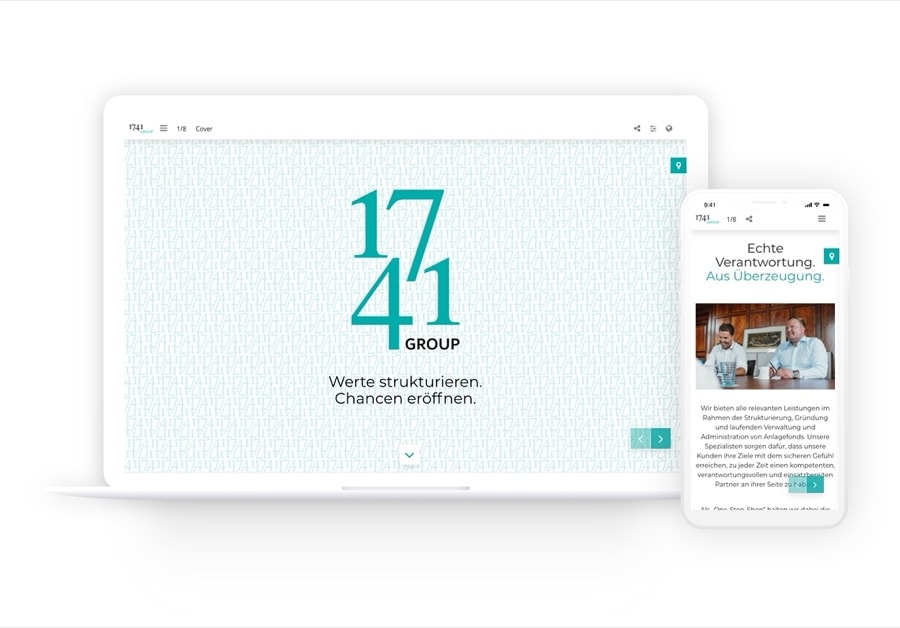 Brochure by the 1741 Group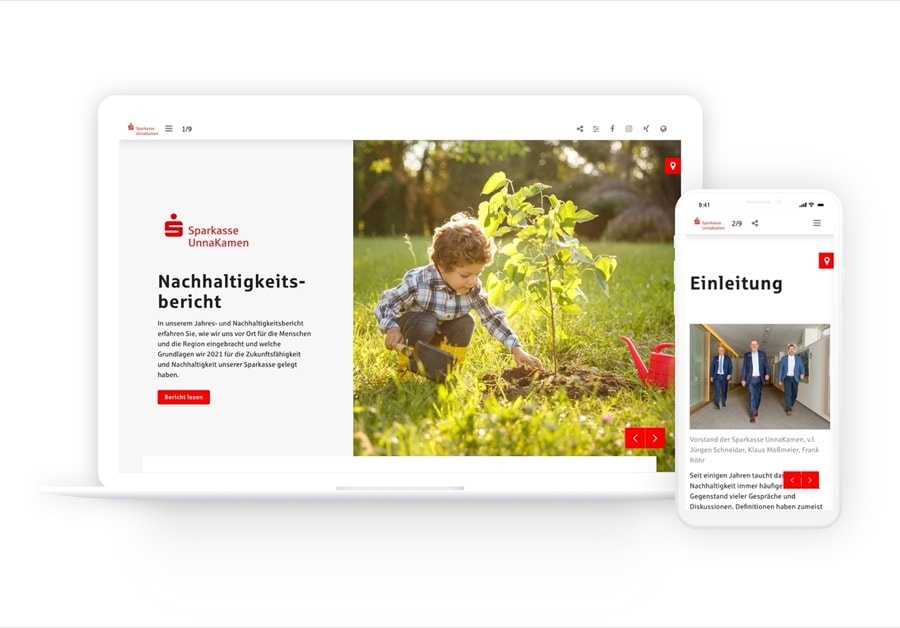 Sustainability Report by the Sparkasse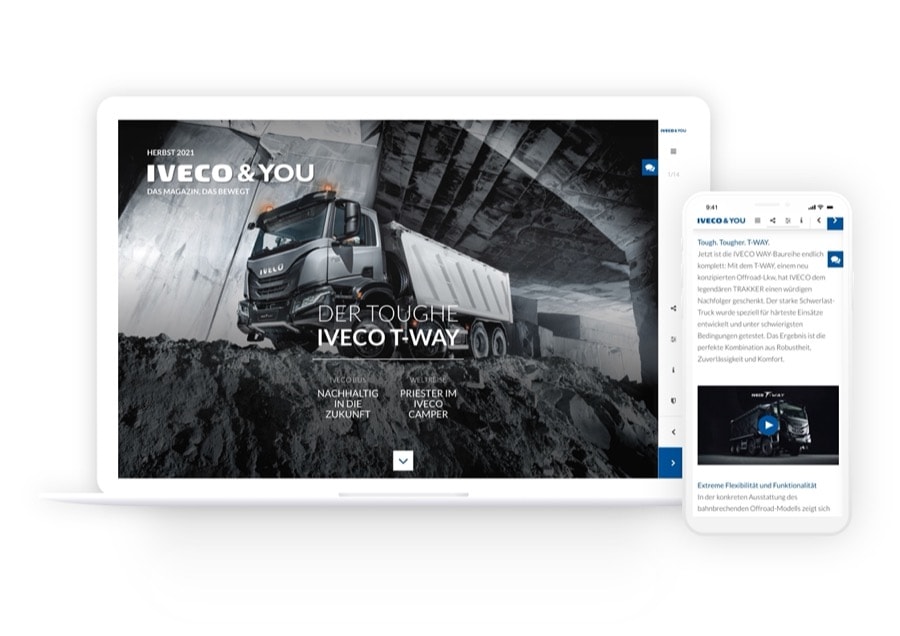 IVECO & YOU by IVECO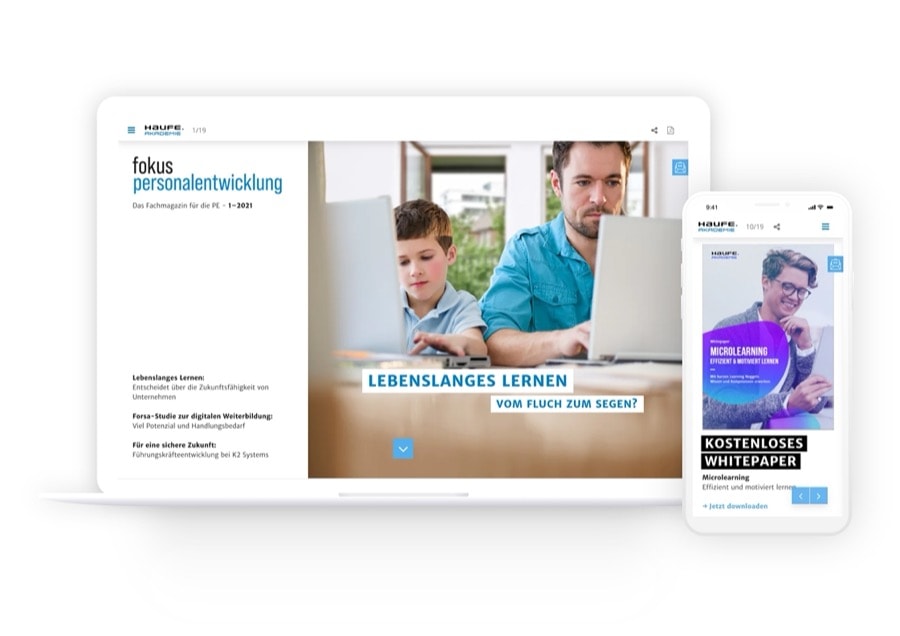 Fokus Personal by Haufe Akademie
Teile Aktuell by CNHI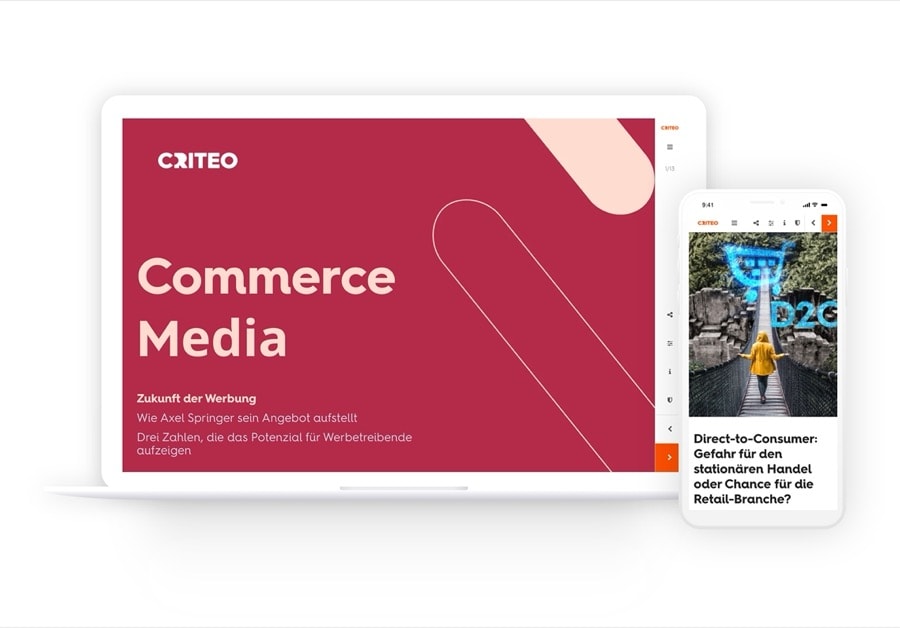 Commerce Media by Criteo
Trendletter by Prognos
Try now!
Try Webmag for 14 days free of charge. Simply register and test all its possibilities. This is the quickest and easiest way to find out how easy it is to create digital publications. You don't need to provide any payment information, the test period is offered without any commitment at all.
Test now